Orange juice is used as a refreshing beverage. It has a good flavour and acidity for baking and enhances the taste of foods. If you do not have orange juice or are allergic to oranges, You can also use a substitute for orange juice to give a twist to your food in your daily cooking. No doubt, no ingredient can entirely replace orange, but you can undoubtedly become close.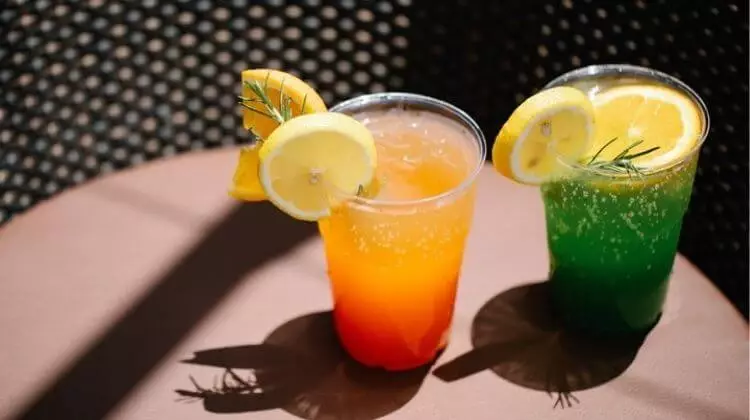 alternatives to orange juice
1. Lemon Juice
Cake making and baking are as much a science as an art. This process of leaving makes a cake rise into an airy, light masterpiece. A specific ratio of base and acidic ingredients are required to produce carbon dioxide bubbles which make leavening.
So, replace the orange juice with a 50/50 mix of lemon juice and water. You can replace one tablespoon of orange juice with 1/2 tablespoon of lemon juice and 1/2 tablespoon of water. If you want to use it in large quantities of recipes and enjoy sweetness, you can use simple syrup or honey. Both are suitable options.
2. Orange concentrate
You can make an excellent orange juice substitute for any recipe with Orange concentrate. If you use orange juice in your cooking, keep in mind that its consistency is thicker, so you will need additional water, and this recipe can be frozen for extended shelf life.
3. Orange extract and water
You can make an orange extract with water, alcohol, and oil from the orange rind. Orange juice flavour is more potent than fresh orange, providing a taste of flavour to your cooking. You can also mix some water to tone down the flavour. When you are baking food that requires acidity, you should use a squeeze of lemon juice. You can use the orange extract for flavouring, marinades, sauce, and homemade cocktails.
4. Grand Marnier
Grand Marnier is a great orange-flavoured cognac drink and works well as a substitute for orange juice in many recipes, like a chicken recipe. The flavour intensity of Grand Marnier is less than orange juice, but you can increase the ratio where it is suitable. You can use it for marinades and sauces.
5. Citric acid
Citric acid is an excellent chemical substitute and beneficial if you do not have orange juice but need acidity. It makes it easy to bake goods that need to rise, such as muffins and banana bread. The flavour of orange is detectable, so you should use citric acid as a replacement.
6. Orange marmalade
Orange marmalade is the best option for marinades or sauce. Its taste is quite sweet, so carefully use it to reduce the quantity you need for any dish. You should use a splash of vinegar or lemon juice for a sweet flavour where necessary. Orange marmalade is not a good option for baking food.
7. Meyer lemon
Meyer lemon is a hybrid fruit from the origin of China. This fruit is a cross between a lemon and a mandarin. As well it is a sound alternative to orange juice. Meyer lemon can be the best option if you need orange smoothies. If you use it for over two tablespoons, add some water. Limetta is a good substitute but is not readily available in the market.
8. Coke
This option is not so good, you can say this is the third option, but Coke is an exceptionally effective ingredient for replacing orange juice. However, the acidity you are needed is not in it. Keep in mind that sugar content can be get ramped up by using this beverage.
9. Almond milk

You can make the recipe for buttermilk with a combination of almond milk and a teaspoon of lemon juice or vinegar. You can also use this milk for baking in an equal ratio to the required orange juice.
10. Vinegar
Vinegar is the best option if you do not have orange juice or do not want the orange flavour but need equivalent acidity. Your decision is correct if you consider a good quality apple cider vinegar or balsamic vinegar with a good taste for your cooking needs.