Smokers are used to smoking fish and much other food, especially to serve your guest a good diet. Smokers play a vital role in upgrading your cooking experience by using electric smokers and pellet smokers. It depends on your choice of choosing smoker.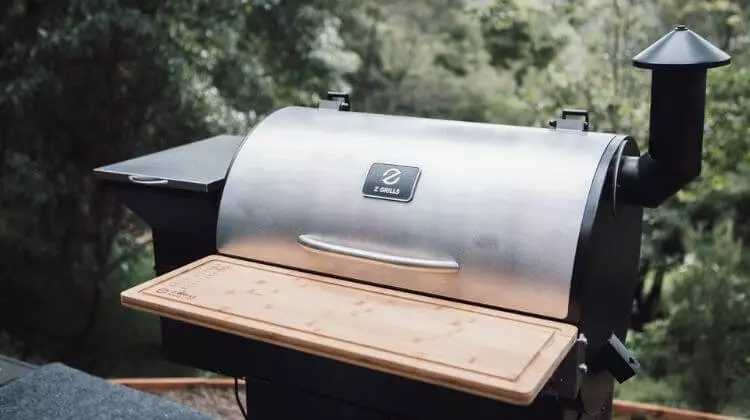 Electric Smoker Vs Pellet Smoker
Both smokers use power, so there is almost a quiet difference between electric and pellet smokers. In this article, we will discuss the difference between electric smokers vs pellet smokers so that it will help you decide what's right for you.
What is an Electric Smoker?
The electric smoker is one of the most famous smokers in the market. Electric smokers depend on heat from an electric element to cook food. This type of smoker self-regulates the temperature; basically, it is a digital controller electric smoker, so all you need to do is put the meat in, set the dial, and wait until it's dinner time.
Electric smokers are usually vertical in design, and they also look like a mini-refrigerator that needs electric power to work. Electric smokers are heated by a heating rod that heats wood chips and creates smoke for the food.
How do electric smokers work?
Electric smokers depend on electric heat, which needs to be plugged into an electrical power source; this heat is used for cooking your food. A Rheostat or a thermostat monitors the electricity in these smokers because the thermostat allows for better temperature control. Both the controllers heat the smoker, and wood chips produce the smoke that flavors your food.
The flavor of an electric smoker
The meat smoked on an electric smoker gives a delicious flavor. The electric smoker is very easy to use because the heat source is electric instead of fire. So you find a lighter flavor with the smoke ring.
Can you grill on an electric smoker?
No, you can not grill on an electric smoker because its temperature is not enough for grilling food, and they are designed to heat the whole cooking area like an oven instead of a focusing heating element. Still, some electric smokers are also used for grilling purposes but not all smokers.
Benefits of using an electric smoker
Electric smokers are a set of universal smokers; you need to set it and forget about cooking; you have to set the smoker's temperature. The electric smoker is also very easy to clean, which is the main benefit of this smoker. Electric smokers are also very inexpensive and durable.
These smokers are very beneficial for apartment living people where real fire is not allowed. This electric smoker is perfect for fish, nuts, and cheese where you need very low temperatures, and have a large cooking capacity. Overall the best choice for smoking your food because it doesn't take much room.
What is a pellet smoker?
Pellet smokers are also known as pellet grills because they are also used for grilling. These types of smokers are new on the market because they also work for grilling purposes. They need the power to work. Just plug the switch into the power and use 100% hardwood pellets from storage, and it is put in the cooking chamber. Pellet smokers are designed with unique technologies as they are used for 100% natural wood sticks and have a charcoal grill and gas grill.
How do pellet smokers work?
Pellet smokers are automated by electricity. Just like an oven. All you need is to maintain the temperature by setting it. After this, its motor adjusts its speed to how much fuel is used to balance the temperature. Pellet smoker is also very popular for grilling purposes.
Can you grill on a pellet smoker?
Well, it depends on the model of your smoker. Pellet smokers do the low or slow temperature. That's why it can be used for smoking food, but if you want to grill on your pellet smoker, then you need the model that can reach high to make sure it's going to get hot for perfect grilling, so you have to check out the best pellet smoker for smoking or to grill your food.
Benefits of using a pellet smoker
Pellet smokers are very popular throughout the world due to their 100% wood-smoked food without the hassle of using it. These allow for multiple cooking options such as backing, smoking, roasting, grilling, and much more one can make one on a pellet smoker.
Due to 100% wood pellets, its flavor is too delicious, which is another reason to become more popular worldwide. Pellet smoker provides ease of use. This smoker is ideal for cooler climates and gives real wood-fired flavor.
What Is the Difference Between an Electric smoker vs a pellet smoker?
The main difference between an electric smoker and a pellet smoker is that An electric smoker produces heat steam through a water pan and a little smoke that gives flavor to the meat. In contrast, a pellet smoker produces heat and lots of smoke, gases, and solids through the combustion process, which provides a great smoke flavor to the heat, which is too delicious. That is why the significant difference between electric and pellet smokers is their flavor.
The electric smoker is powder-coated steel with chrome-plated grates, while the pellet smoker is powder-coated steel with porcelain-coated grates.
Electric smokers range from 10-350 degrees, while pellet smoker ranges from 180-450 degrees Fahrenheit.
The electric smoker has 544 square inches of cooking space, while the pellet smoker has 459 square inches. 
A Pellet smoker has a three-year warranty, while an electric smoker has a one-year warranty.
The electric smoker is suitable for smoking, baking, roasting, and in some models, also for grilling, but the Pellet smoker is suitable just for smoking food.
Electric smokers burn from heating wood chips, while pellet smokers burn 100% wood pellets and have an electric-powered motor.
Most electric smokers are portable, and some pellet smokers are also portable.
Conclusion
Suppose you have a very meager budget, and you only want a very light smoking flavor. You can be considered an electric smoker because these electric smokers produce heat, steam, and just a bit of smoke which gives a very light smokey flavor to your food.
However, if you want to have a more intense smokey flavor to your food, then a Vertical Pellet Smoker is the best choice. Pellet smokers are more expensive than electric smokers, so if you have enough budget, then buy yourself a pellet smoker because it gives you a natural wood-smoked flavor to your food.
You Can Read Related Post: